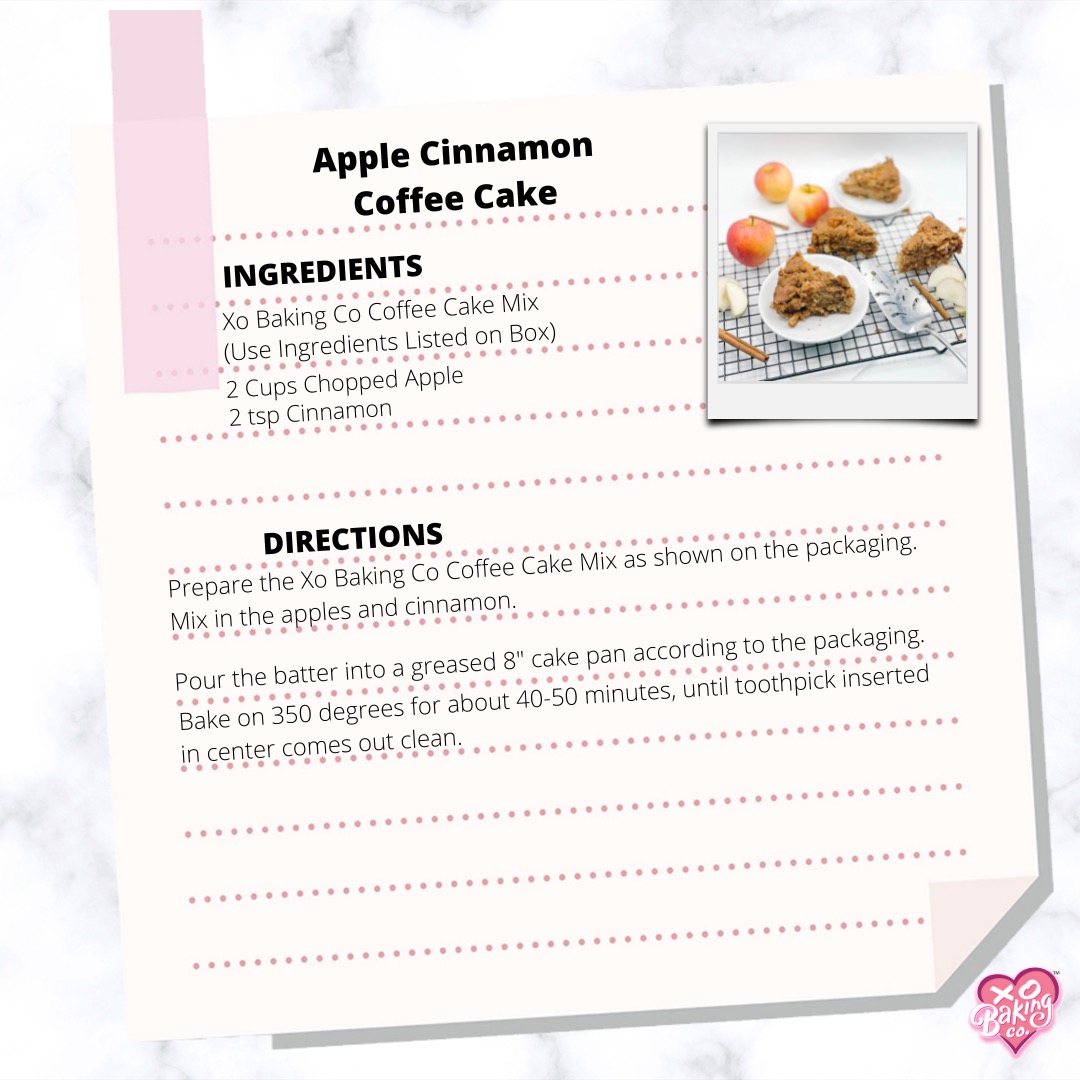 Yield: 9 cinnamon rolls
Prep time: 20 minutes
Rest time: 1 hour
Cook time: 20
Dough
1 box XO Baking Pizza Crust Mix
⅓ cup white sugar
2 large eggs, lightly beaten (room temp)
1 cup warm milk, plus more for brushing (optional)
¼ cup melted unsalted butter
Cinnamon filling
½ cup unsalted butter, very soft
¾ cup packed light brown sugar
1 tablespoon cinnamon
Cream cheese frosting 
4 ounces cream cheese, softened
¼ cup unsalted butter, softened
1⅓ cups powdered sugar
1 teaspoon vanilla
Frosted Glaze (alternate recipe to be used instead of cream cheese frosting)
1 cup powdered sugar
1 tablespoon unsalted butter, melted
1 teaspoon vanilla
2 tablespoons milk
In a large bowl, using an electric mixer, beat the pizza crust mix, sugar, eggs, milk, and melted butter on medium-high speed for 3 minutes. The dough will be slightly sticky, but workable.
Using a rubber spatula, with lightly oiled or buttered hands, remove the dough, and roll into a ball. Grease the bowl with cooking spray and place the dough back into the bowl. Cover with plastic wrap and let rise in a warm place for 30 minutes. The dough should almost double in size.
To make the cinnamon filling, in a medium bowl, combine the softened butter, brown sugar, cinnamon and salt until uniform.
Line an 8×8-inch baking dish with two overlapping pieces of parchment paper. Leave some paper hanging over the sides for easy removal. 
When the dough is done rising, lay a 14-inch piece of plastic wrap on a work surface. Cut a piece of parchment paper roughly the same size.  Place the dough on top of the plastic and lay the parchment on top of the dough.  Press the dough into a rectangle about 12×10 inches.
Evenly spread the cinnamon filling over the dough. Starting at the long end, carefully roll the dough into a tight pinwheel, lifting the plastic with each fold. Cut the roll into 9 thick slices and place them in the prepared baking dish cut side up, leaving a little space between. Cover with a dish towel and let rise for 20-30 minutes, until puffy.
Preheat the oven to 375º F.
Bake the cinnamon rolls for 20-25 minutes, until golden brown and cooked through in the center, but still soft.
Remove from the oven, cool for 5 minutes in the pan, then use the parchment paper to transfer the rolls to a wire rack to cool.
Meanwhile, make the frosting OR glaze recipe below. For frosting, in a large bowl, beat together the softened cream cheese and butter with a whisk or electric mixer until light and fluffy. Add the powdered sugar and vanilla and beat until uniform.
When the rolls are fully cooled, spread the frosting on top and serve.
Frosted Glaze
In a mixing bowl, beat together the powdered sugar, melted butter, vanilla, and milk until smooth. For a thinner glaze, add more milk, 1 tablespoon at a time. If your glaze is too runny, add powdered sugar, 1 tablespoon at a time, to reach your desired consistency. Pour the glaze over the cinnamon rolls before removing them from the baking dish and spread into an even layer with an offset spatula.